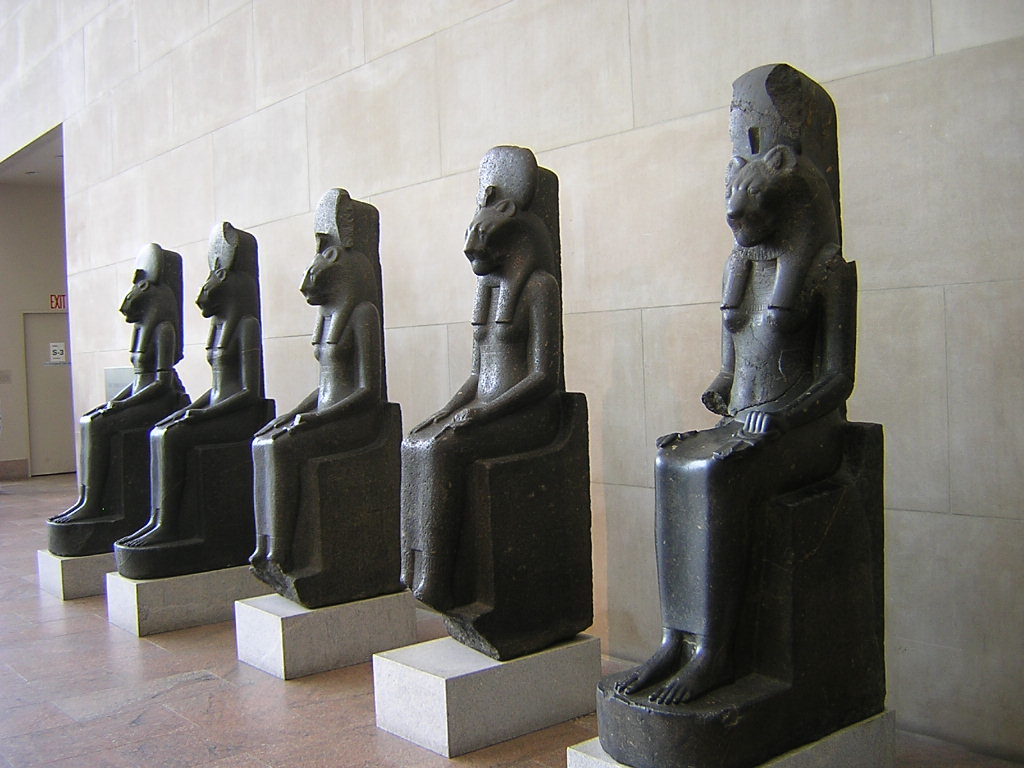 If you live in the United States or Canada, you may not have to travel as far as you may think to experience ancient Egyptian art. Here are some great collections of ancient Egyptian art, some of which are little-known:
Kelsey Museum of Archeology, Ann Arbor, MI
This amazing collection started with Professor Francis Kelsey, who began collecting ancient objects in 1893 to help his students better understand the ancient world. By the 1930s and several Mediterranean excavations later, Professor Kelsey had amassed an incredible collection. Some 45,000 ancient Egyptian objects are now preserved in the Kelsey Museum of Archeology at the University of Michigan, making it one of the largest collections of Egyptian art in the entire world.
Museum of Fine Arts, Boston, MA
One of the most amazing experiences of my graduate-school days was the opportunity to spend some time in the storage area of the Egyptian department of the MFA. The collections in the galleries represent just a fraction of the museum's holdings, the result of long-term joint excavations between Egyptian archaeologists and a Boston-based team.
Rosicrucian Egyptian Museum, San Jose, CA
This museum claims to have the largest collection of ancient Egyptian works on display in Western North America. It began with a single object collected in 1915 by the founder of the Rosicrucian Order, an organization that studies the wisdom of ancient cultures. The collection now consists of some 4,000 objects.
Royal Ontario Museum, Toronto
The Royal Ontario Museum has the distinction of caring for an impressive collection of animal mummies–cats, crocodiles, falcons, baboons, and other creatures preserved for eternity.
University of Pennsylvania Museum of Archaeology and Anthropology
This is one of the most impressive university collections of Egyptian art in North America. For decades, Egyptologists from the University of Pennsylvania have been active in important archaeological excavations in Egypt. Recently, a Penn team working in conjunction with Egyptian authorities, unearthed a necropolis that holds the remains of some 16 pharaohs never before discovered.
Have you visited a great collection of ancient Egyptian art? Drop a comment below. I love to hear your stories!