The first time I visited Venice as a wide-eyed teenager, I knew I was supposed to go home with Murano glass, but I had no idea why.
So, I began a lifelong study of art history.
Working as an art historian involves three things: teaching, researching, and writing. Doing art historical research is a passion for me, and I also love being in the classroom and sharing the history of art with my students. Writing for scholarly journals takes years of training and discipline. I have great respect for the craftsmanship of academic writing and for those who practice it.
But after writing within the conventions of academic scholarship for some years, I felt like I was going to burst!
Turns out, I was doing it all wrong…
One day I found myself yawning in the audience of a scholarly conference, and I realized that there was something fundamentally wrong. After all, the history of art is the most fascinating topic in the world! Why do we scholars insist on making it dull and inaccessible? I realized then that, not only did I see an opportunity, I felt called to share the excitement of art history with a broader audience through my writing and teaching.
Over time, I began to make up answers to all the research questions in my head. And when I finally turned to writing historical fiction based on true stories of art history, that's when I finally found my place in the world. 
My mission is to EDUCATE, ENTERTAIN, and INSPIRE with the stories of art history, both real and imagined.
Art history is really about stories and people. Sometimes, truth is stranger than fiction. Other times, stories, or pieces of stories, are lost to history. And for me, that's where imagination takes over, and fiction begins.
Where would you like to go next?
A Little About Me…
Earned a Ph.D. in art history from Yale University
Combined my intellectual passions at Yale with a Mellon Doctoral Fellowship in art history and a Bass Fellowship for writing in the humanities
Am a USA Today and Publishers Weekly bestselling historical novelist, with book club picks at Target, Costco, Veranda Magazine, and Hudson News
Taught college students across the U.S. and in Italy, have produced art history lessons for TED-Ed, and now teach exclusively online in my Art History Academy
Have been a regular contributer to National Geographic Traveler, Italy Magazine, Departures, and other media

Have earned awards for my historical fiction (an IPPY, Eric Hoffer Award, Da Vinci Eye Prize, National Indie Excellence, Benjamin Franklin, Writer's Digest, others), as well as starred reviews and editor's picks in Publishers Weekly, Library Journal, the Historical Novels Review

Have had the privilege to live and work in five countries
Have enriched the experiences of many travelers over two decades with my Authentic Arts shopping guidebook series
Enjoy my home on the coast of Georgia, my husband, 2 sons and 2 daughters, and our large, boisterous extended family. Make a mean risotto. Love to pet all fur babies, but have a weak spot for flat-faced dogs and fluffy cats
MY WORK HAS BEEN FEATURED IN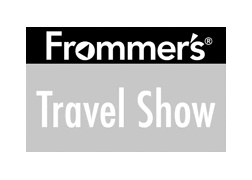 Are you still reading? Wow! Drop a comment below. What else would you like to read or learn from me?