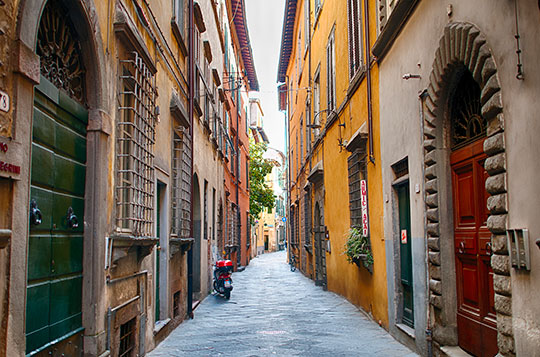 Historically, makers and restorers of paintings, handmade paper, leather goods, frames, and other wooden items occupied the southern bank of the Arno River. Today, many of the city's most traditional artisans still cluster in the Oltrarno (literally, the "across the Arno" district), which retains the flavor of an Old World artist neighborhood similar to the Left Bank of Paris.
Artisan workshops: Streets around the Piazza Pitti and the via Borgo San Frediano.
Antiques: via Maggio, via Santo Spirito, Borgo Ognissanti, Borgo San Jacopo, via de Fossi
Art and furniture restorers: Piazza Pitti, side streets off the Borgo San Jacopo
When money is no object: via Tornabuoni, via Calzaiuoli
One of the most wonderful things about Florence is that you can find a master craftsperson to custom-make just about anything your heart desires. From shoes to stationery, books, clothing, and furniture, a Florentine master can turn your dream into reality. Just ask!
Have you found an unexpected treasure in Florence? Drop a comment below. I love to hear your stories!