Venice boasts one of the most confusing address systems in all of Italy, and in a country where each city has its own unique way of denoting addresses, that's saying a lot!
Venice is divided into several districts or sestieri: Cannaregio, Castello, Dorsoduro, San Marco, San Polo, and Santa Croce. Within each district addresses are numbered consecutively, so a typical address might read "Dorsoduro 3652," meaning that it is building number 3652 in the district of Dorsoduro.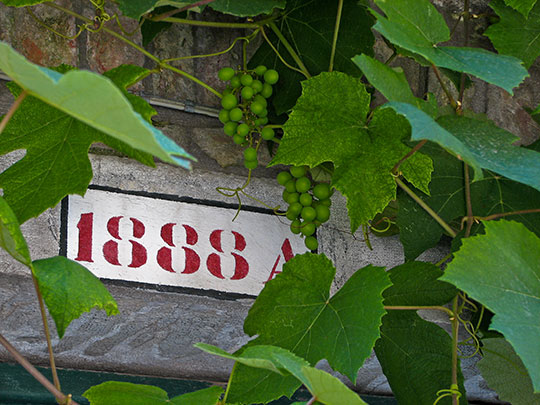 Sometimes streets have a name, and sometimes they don't. Sometimes they have more than one.
Sometimes they are written in Venetian dialect, sometimes in Italian.
The Corte del Remer in Cannaregio (remer is the Venetian dialect for an oarmaker–remero in standard Italian)
Sometimes even and odd numbers are located on the same side of the street, and sometimes they are on opposite sides. And some are just, well, custom-made for Venice…
By all means, consult a map, but prepare to get lost anyway, and enjoy!
Have you discovered something wonderful while you were lost in Venice? Drop a comment below. I love to hear your stories!