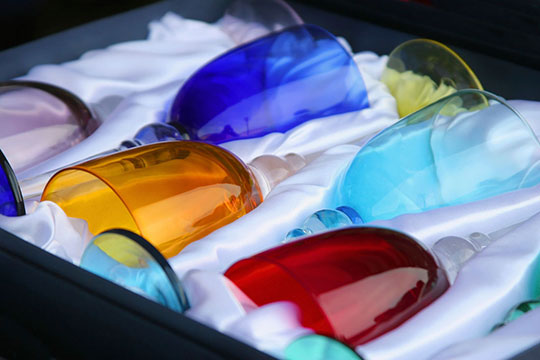 On Murano, the famous "glass island" of Venice, prices for glass vary according to three main factors:
The techniques used to execute the piece. You'll pay more for more threads (the colored bands of glass swirled into a finished piece) and intricate designs.
The repute of the maker. Some glass houses—especially Barovier & Toso, Moretti, Pauly, Seguso and Venini—command higher prices than others because of the quality of their work and the long tradition behind their names.
If the piece is designed or signed by a big-name designer. Recently well-known fashion designers have designed pieces for some of the top glass producers, and you will pay a premium for signed pieces.
Finally, if you buy an antique, either on Murano or elsewhere, you must take into account not only all of the above, but also the condition and provenance (the documented history) of the piece. The highest valued Murano glass works may fetch six figures at auction.
Have you discovered the beautiful island of Murano, and did you come home with a treasure? Did you feel that you got a good value? Drop a comment below. I love to hear your stories!