Contemporary Catrinas in Mexico. CC via Wikimedia Commons.
Mexican artist José Guadalupe Posada created the character of the "Calavera Catrina" around 1912, and she became an icon for Day of the Dead celebrations. Contemporary audiences would have interpreted the "dapper skeleton" ("Catrina" is the feminine form of catrin or dandy) as a satire of those Mexicans who were quick to adopt European customs and fashions.
José Guadalupe Posada, Calavera Catrina, 1912, zinc etching in the National Museum of Mexican Art, Chicago. CC via Wikimedia Commons.
The popular Catrina proved to be a powerful memento mori, a reminder that no matter what one's social status, ultimately death serves as the great equalizer.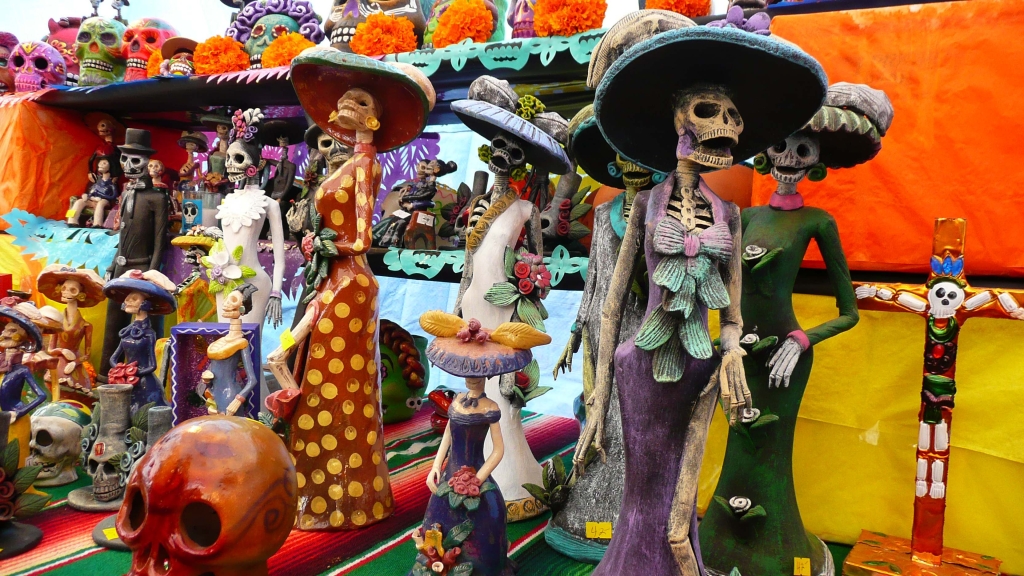 Day of the Dead celebration in Los Angeles, California. Photo courtesy of Andrew Rollinger, CC via Flickr
Today, the figure of Catrina, also sometimes called "La Muerte," appears in sculpture, drawing, painting, and mixed media. During the season of El Día de los Muertos–in late October and early November–Catrina is celebrated throughout Mexico, the rest of Latin America, and the southwestern United States.
Have you ever run across the Calavera Catrina in your travels? Drop a comment in the box below. I love to hear your stories!